作为中国传统文化的精华,书画艺术源远流长。无论是古代名家字画,还是当代书画作品,都会随着时间的推移不断升值,变得更有价值!
As the essence of Chinese traditional culture, the art of calligraphy and painting has a long history. Whether it is ancient famous calligraphy and painting, or contemporary calligraphy and painting works, they will continue to appreciate and become more valuable with the passage of time!
有很多收藏家经常在艺术家不是很出名或者根本不出名的时候购买和收藏艺术家的作品。随着市场的发展,走在市场和艺术领域前沿的艺术家被市场认可,受到投资人的追捧,作品价格逐步稳步上涨。
Many collectors often buy and collect artists' works when they are not very famous or not at all. With the development of the market, artists who are at the forefront of the market and art field have been recognized by the market and sought after by investors, and the price of works has gradually increased steadily.
因为市场需求,他的作品接受度会更高,投资价值也会逐渐显现。事实上,艺术家作品的价格变化不仅是投资价值的体现,也是市场选择的结果。
Because of the market demand, the acceptance of his works will be higher, and the investment value will gradually appear. In fact, the price change of artists' works is not only the embodiment of investment value, but also the result of market choice.
保值是书画收藏的重要原因,也更符合投资者较高的心理预期。在当代众多书画家中,随着生活的积累、意境的追求、风格的突破,他们中的一些人可能会像吴冠中、傅抱石、张大千、徐悲鸿那样成为书画大师。二十或三十年。届时,它的书画价格可能是现在价格的几十倍甚至上百倍。
Preservation of value is an important reason for calligraphy and painting collection, and it is also more in line with the higher psychological expectations of investors. Among many contemporary calligraphers and painters, with the accumulation of life, the pursuit of artistic conception and the breakthrough of style, some of them may become masters of calligraphy and painting like Wu Guanzhong, Fu Baoshi, Zhang Daqian and Xu Beihong. Twenty or thirty years. At that time, the price of its calligraphy and painting may be dozens or even hundreds of times the current price.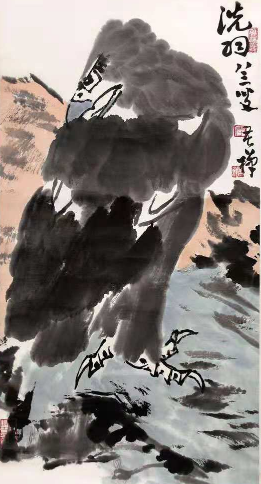 收藏界有一条不成文的铁律:"收藏是一种稳定的、长期的、低风险的投资,一般需要5到10年的时间,才能让收藏品的价值升值到理想状态。"发展起来,古今大师的单幅作品价格已经超过百万甚至千万元,中产大师的单幅作品价格也在十万甚至几十万元。即便是一个小有名气的画家,其作品的价格也常常涨到几万、几十万元。
There is an unwritten iron rule in the collection industry: "collection is a stable, long-term and low-risk investment. It generally takes 5 to 10 years to appreciate the value of collections to an ideal state." In development, the price of single works of ancient and modern masters has exceeded one million or even ten million yuan, and the price of single works of middle-class masters is also 100000 or even hundreds of thousands of yuan. Even for a little famous painter, the price of his works often rises to tens of thousands or hundreds of thousands of yuan.
市面上流通的书画种类繁多,有古代名家书画、现代名家书画、当代名家书画等,其中古代名家的正宗书画已经在市场上流通。而且大部分都进入了博物馆。并由富商自用,而现代名家的字画在当代市场上多为赝品。只有当代名家的书画作品还没有涨价,现在是时候收藏了。
There are many kinds of calligraphy and paintings circulating on the market, including ancient masters' calligraphy and painting, modern masters' calligraphy and painting, contemporary masters' calligraphy and painting, among which the authentic calligraphy and painting of ancient masters have been circulating on the market., And most of them entered the museum. And used by wealthy businessmen, while the calligraphy and painting of modern famous artists are mostly fakes in the contemporary market. Only the calligraphy and painting works of contemporary celebrities have not increased in price. Now it's time to collect them.
The acquisition of celebrity calligraphy and painting is a good direction. Investors and collectors should also pay more attention to the fine calligraphy and painting of contemporary famous calligraphy and painting masters and excellent young and middle-aged artists, open up more collection space and market, and increase the value and weight of the collection market. For more information about calligraphy and painting collection, please pay attention to our website www.jinandayatang.com com!