就绘画而言,操作方式不同,画件的形式也有不同。唐宋以前,画件竖直,形如壁画;宋元以后,画件平铺。由于站立方式不同,用笔角度和手臂力量不同,线条的表现效果也不同。
As far as painting is concerned, the forms of paintings are different with different modes of operation. Before the Tang and Song Dynasties, paintings were vertical and shaped like murals; After the song and Yuan Dynasties, paintings were tiled. Due to the different ways of standing, pen angle and arm strength, the performance effect of lines is also different.
从笔法看,自东晋到盛唐的真、行、草、隶,无论横画和竖画的运笔都是"方"头侧入,即横画笔锋在上,竖画笔锋在左。到了盛唐之后,运笔改为"圆"头逆入,笔锋藏于横画和竖画的正中,类似篆、隶的笔法。
From the perspective of strokes, from the Eastern Jin Dynasty to the prosperous Tang Dynasty, the strokes of Zhen, Xing, Cao and Li, whether horizontal or vertical, are "square" head side entry, that is, the front of horizontal strokes is on the top and the front of vertical strokes is on the left. After the prosperous Tang Dynasty, the stroke was changed to "round" head reverse entry, and the stroke tip was hidden in the middle of horizontal and vertical paintings, similar to the strokes of seal and official script.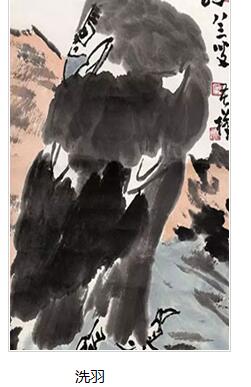 掌握一些必 备的知识。具体到鉴定某一位艺术家的作品时,"要先了解一些时代风格,因为任何一位艺术家都是生活在某一特定的历史时空,而这些特定的历史时空,总会带有鲜明的时代风格,然后再去了解艺术家的个人风格。只有具备了这两项基本的知识之后,你才可以去做书画的基本鉴赏。
Master some necessary knowledge. When it comes to the identification of an artist's works, "we should first understand the style of the times, because any artist lives in a specific historical time and space, and these specific historical time and space always have a distinctive style of the times, and then we can understand the artist's personal style. Only with these two basic knowledge can you do the basic appreciation of calligraphy and painting.
大雅堂美术馆数年来秉承信誉至上、诚信为本、就实勿虚的经营理念。以收购、鉴定、收藏名人字画为经营之本,大雅堂美术馆具有丰富的名人书画鉴定经验,书画作品随来随看,方便快捷,并为广大藏有免费提供鉴定评估服务。
Over the past few years, dayatang Art Museum has adhered to the business philosophy of reputation first, integrity-based and truth-based. Based on the acquisition, identification and collection of celebrity calligraphy and painting, dayatang Art Museum has rich experience in celebrity calligraphy and painting identification. Calligraphy and painting works are easy to see, convenient and fast, and provides identification and evaluation services for the majority of collectors free of charge.
大雅堂美术馆立足齐鲁数十年来,积累的客户资源众多,人脉广泛,客户手中的大小名家作品可快速变现,画款及时结算,从不拖欠,所售藏品永久性保真,为客户免费提供书画投资咨询服务,客户信息安全保密,深受广大书画爱好者信赖。
Based on Qilu for decades, dayatang Art Museum has accumulated a large number of customer resources and extensive contacts. The works of famous artists in the hands of customers can be quickly realized. The painting funds are settled in time and never in arrears. The sold collections are permanent fidelity. It provides customers with calligraphy and painting investment consulting services free of charge. The customer information is safe and confidential, which is deeply trusted by the majority of calligraphy and painting lovers.
大雅堂美术馆从事名家书画收购业务,联合省内外多个收藏机构,为中国书画爱好者提供一个集展览、评估、鉴定、收藏和销售的艺术品交易平台。美术馆设有名家书画收购中心,艺术品交易展览中心,凭借强大的运作能力,多方位深层次的社会资源,为广大藏有提供专业的服务。大雅堂美术馆恭候社会各界人士前来品茗赏画,交流指导。
Dayatang art museum is engaged in the acquisition of famous calligraphy and painting, and cooperates with a number of collection institutions inside and outside the province to provide an art trading platform for Chinese calligraphy and painting lovers, including exhibition, evaluation, identification, collection and sales. The Art Museum has a famous calligraphy and painting acquisition center and an art trading and Exhibition Center. With strong operation ability and multi-directional and deep-seated social resources, it provides professional services for the majority of collectors. Da Ya Tang art museum is looking forward to people from all walks of life coming to enjoy tea, paintings and exchange guidance.