现在名人字画收购也是一个比较受欢迎的行业,尤其是对于热爱收藏的人士来说。现在的字画作假的几率也很高。所以在收购时要更加的注意。那么名人字画收购有哪些误区呢?下面小编给大家介绍下。
Now celebrity calligraphy and painting acquisition is a more popular industry, especially for those who love collecting. There is also a high probability of forgery in calligraphy and painting. So pay more attention to the acquisition. So what are the misunderstandings of celebrity calligraphy and painting acquisition? Let's introduce it to you.
一、记住"十画九假"
1、 Remember "ten paintings and nine false"
书画是艺术品中赝品为众多的,由于只需有点功底的人都能够临摹,这就给存心不良者可乘之机。当然可以写可以画不一定能到达一定的程度,因而仿品多数没有质量,但也多有高仿,而令买家头疼。如想买到真品,一方面靠本人的学养,一方面也可请专家把眼。假如要珍藏当代画家,较稳妥之法就是直接从书画家手中购求,或参与有信誉的拍卖行拍卖。
Calligraphy and painting are many forgeries in art works, because only a little skilled people can copy, which gives the ill intentioned people an opportunity to take advantage of. Of course, it can be written and painted, which may not reach a certain level. Therefore, most of the imitations are not of quality, but they are also highly imitated, which makes buyers headache. If you want to buy authentic products, on the one hand, you can rely on your own education, on the other hand, you can also ask experts to look at it. If we want to collect contemporary painters, a safer way is to buy them directly from calligraphers and painters, or participate in the auction of reputable auction houses.
二、理解字画都是有价钱弹性的
2、 Understand that calligraphy and painting are price flexible
书画与一切的艺术品一样,不受物价部门的约束,价钱具有弹性。若不理解书画的根本行情,就可能被卖家漫天要价的现象所困惑,所以,能审定古玩艺术品者,不等于熟习价钱,价钱也是一门学问。书画的品相就是影响价钱的重要要素,品相是指物品"容颜",有时东西是真,但品相差,价钱就要大打折扣。书画的尺幅同样影响了价钱。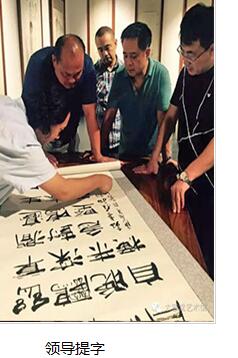 Like all works of art, calligraphy and painting are not constrained by the price department, and their prices are flexible. If you don't understand the basic market situation of calligraphy and painting, you may be confused by the phenomenon that sellers ask exorbitant prices. Therefore, those who can examine and approve antiques and artworks are not equal to being familiar with the price. Price is also a knowledge. The appearance of calligraphy and painting is an important factor affecting the price. The appearance refers to the "appearance" of an article. Sometimes things are true, but if the quality is different, the price will be greatly reduced. The size of the painting and calligraphy also affected the price.
三、书画质量的优劣问题
3、 The quality of calligraphy and painting
即便是真品,也有一个优劣的问题,即画家的精心之作与敷衍之笔。还有各个书画家的擅长面,若并非书画家的强项,即便真品,价钱也受影响。还要关注一个画家的艺术的鼎盛时期,有的书画家到了暮年才技艺精到,那么早中年的作品价钱当然要低于暮年时期的作品。
Even if it is a genuine work, there is a problem of its merits and demerits, that is, the painter's meticulous work and perfunctory brush. There are also various calligraphers and painters who are good at face. If they are not the strong points of calligraphers and painters, the price will be affected even if they are genuine. We should also pay attention to the peak of a painter's art. Some calligraphers and painters are not skilled until their twilight years, so the price of early and middle-aged works is of course lower than that of their twilight years.
四、书画题款印章问题
4、 On the seal of calligraphy and painting
虽是真品,但有款无印、有印无款、无印无款、借盖别人闲章等,不能算全圆满的作品,价钱会遭到影响。通常长题、题诗者比无款无题者价钱要高。若有帝王、名人等的珍藏章、题跋,价钱要高得多。
Although it is genuine, it can not be regarded as a complete work if there is money without printing, with printing without money, without printing without money, by borrowing and stamping other people's informal information, and the price will be affected. Usually, the price of long title and poem inscription is higher than that of no money and no title. If there is a collection of emperors, celebrities, etc., the price is much higher.
五、书画的装裱质地有什么请求
5、 What are the requirements for mounting quality of calligraphy and painting
纸、绢是书画的载体,也是质地,俗称"地子".普通绢的价钱要高于纸质。若纸质为上等宣纸,价钱稍微上扬。装裱质量也影响书画的价钱。装裱粗糙,残脱不平,折痕受污等,价钱要受影响。老画老裱价钱高,老画新裱价钱底。
Paper and silk are the carriers of calligraphy and painting, and also the texture, commonly known as "dizi". The price of ordinary silk is higher than that of paper. If the paper is high-quality rice paper, the price will rise slightly. Mounting quality also affects the price of painting and calligraphy. The price will be affected due to rough mounting, uneven broken and dirty creases. The price of old paintings is high while that of old paintings is low.
六、留心字画能否属于留意炒作价钱
6、 Pay attention to whether calligraphy and painting belong to pay attention to speculation price
拍卖行情并非书画家经济价值的独一尺度,由于影响拍卖行情的要素很多,其中买卖双方联手炒作是一个常见现象,因而,投资者要非常冷静,对投资对象要有足够的市场价钱估量,当拍卖现场的竞买势头破了预期估量时,需求冷静剖析,不能随风转,不能自觉介入。
The auction market is not the only yardstick of the economic value of calligraphers and painters. Because there are many factors affecting the auction market, among which, the joint speculation between the buyer and the seller is a common phenomenon. Therefore, investors should be very calm and have enough market price estimation for the investment object. When the bidding momentum of the auction site breaks the expected estimation, the demand should be analyzed calmly, and it can not be changed with the wind or consciously introduced Enter.
The above is about celebrity calligraphy and painting acquisition misunderstanding, hope to help you.